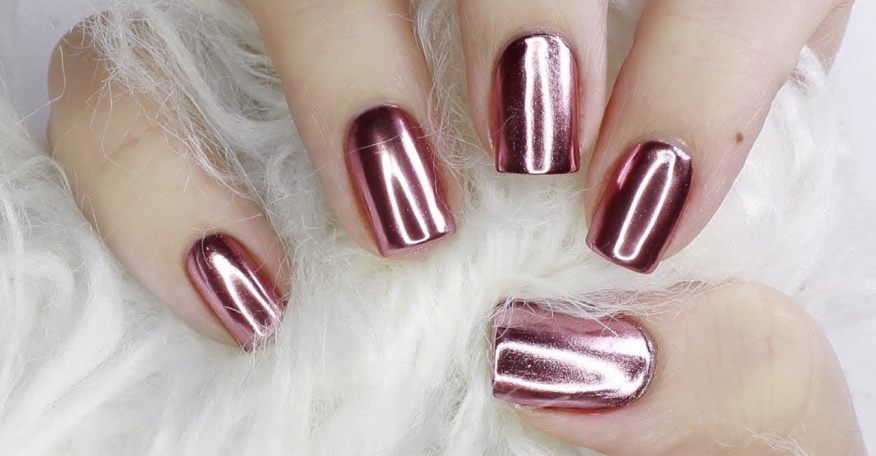 Top Beauty Tips
Mirror Chrome Nails: The Latest Nail Trend That's Taking Over Instagram
Chrome nails are all the rage right now. There are so many different ways to do them, and they can be customized to fit any outfit or style. So if you're looking for a way to take your look up a notch, mirror chrome nails might be just what you need. Keep reading for some tips on how to get the perfect mirror chrome nail look.
Mirror chrome nails trend everyone is talking about
One of the interesting aspects about mirror chrome nails is that it may be very difficult to paint or draw on them. You need to make sure that you apply a thin layer and let it dry before applying a second coat. This will help your nails stay free from any smudges. Moreover, when painting these nails, use good quality nail lacquer as they are known for their durability and shine. In addition, make sure that you do not mix nail polish brands; it could cause discolouration in your nail polish. And lastly, this trend is considered more suitable for light coloured dresses only and should not be worn with the standard black dress code, which looks so boring! Hope this post was useful to you and that you'll give it a go! 🙂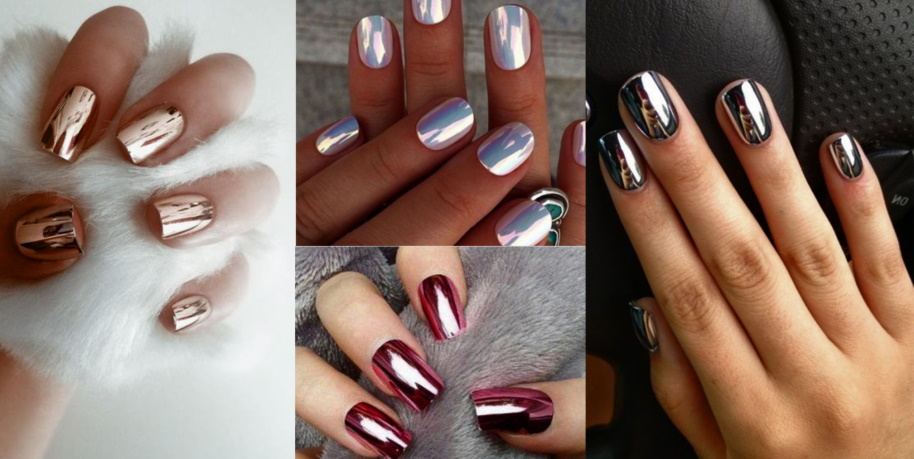 This is a great trend to try if you look for something different and unique! Mirror chrome nails can be a little tricky to apply, but you will be able to achieve the perfect manicure with a little practice. Use good quality nail lacquer and let each coat dry completely before applying the next. This will help prevent smudging and ensure that your nails look their best. This trend is best suited for light-colored dresses; avoid wearing black as it can look boring. With a little practice, you will be able to achieve the perfect mirror chrome nails!
Chrome nails mirror powder tutorial
Chrome nails are very popular right now, perfect for any special occasion!
For this tutorial, you will need:
A base coat of your choice
A chrome powder of your choice
A top coat of your choice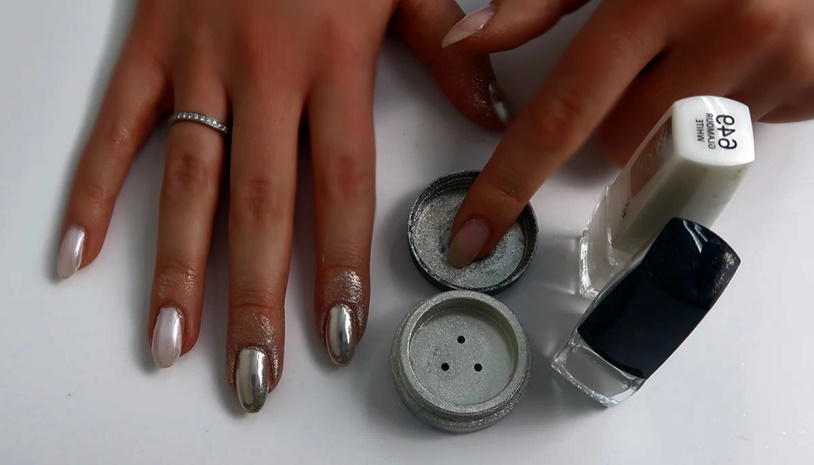 Begin by applying a base coat to your nails. This will help the chrome powder adhere to your nails and prevent staining.
Next, apply the chrome powder to your nails using a sponge or brush. Make sure to distribute the powder on each nail evenly.
Finally, apply a top coat to seal the chrome powder and give your nails a high-shine finish!
Congratulations, you now have gorgeous chrome nails perfect for any occasion! Enjoy showing them off, and be sure to get lots of compliments on your stunning manicure!